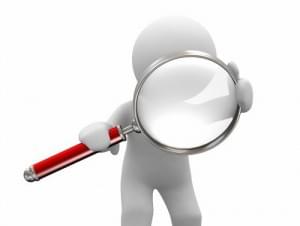 How Do I Find My Online Audience (Part 2)
In the last blog we discussed how you can use different internet tools to begin your social media community online, particularly blog searches and comment participation within those blogs. But what if you don't want to scrape your users from another blog or you simply aren't the "blog reading" type?
There's nothing to be ashamed of if you don't enjoy blog communities- social media is about finding the niche in which you are most comfortable and doing the best you can within that niche. If you're really at home in more mainstream social networks like Twitter, Facebook or LinkedIn there are still tools out there for you to use to find people with whom you can begin a conversation!
A great "social search" engine which tracks everything from twitter to blogs (just like Social Management Tool's Monitoring real time monitoring reports!) is: http://whostalkin.com/
Their "About" section describes them as:
WhosTalkin.com is a social media search tool that allows users to search for conversations surrounding the topics that they care about most. Whether it be your favorite sport, favorite food, celebrity, or your company's brand name; Whostalkin.com can help you join in on the conversations that you care about most.
So now you have an example of the type of search engine you can use to look up things on the social web (just like with Social Management Tool!) but how do you use it?
If you've had a bit of success with your brand you could always just search your brand on the social web and then analyze, in real time, the results of that search. Are more people talking about your brand on Facebook than on Twitter? Are more people talking about your brand on Facebook- but are the conversations BETTER on Twitter? Ask questions about the results of your brand search with the intention of discovering where the easiest place to have a conversation about your brand is.
How Do I Start My Social Media Presence From Scratch?
But what if you have a new brand or product and are trying to start a social presence from scratch?
Well here's where you get to revive tactics from the previous blog- and then some. If you're starting from scratch a good method to begin seeking out your community is by using Google's Keyword Tool and putting in information about your closest competitor.  While Google AdWords programs are vastly different than Social Media knowing what keywords people use to find your competitor will give you a basic understanding of how people talk about similar brands and products.
Feeding these keywords into social search engines very well reveal both what people are saying about similar brands but where! You can then establish your presence in those communities, use language other users are familiar with and if you're using twitter set up #searches for particular keywords (geotargeted, if you please!) to view real time mentions of brands, products or target words and respond to them that instant.
It might even make sense to BEGIN netting your community on real time micro-blogs like Twitter and then migrate those users to threaded conversation networks like Facebook. See that? Now we're getting into the lingo!