Effective Social Management Tools
Many social media marketers think that doing a promotion on Facebook or posting videos to a branded channel on YouTube is Social Media Marketing. However, Social Media Marketing is not just about advertising or having a couple of channels and profiles – social media is about socializing and you will need the right social management tool to do this! It is about creating a genuine and lasting presence in the social web that will easily manage and embed your content and brand into the places where consumers are congregating and sharing. It's about quickly and effectively creating never-ending streams of content that people care about, tapping into their passions and connecting to them in ways that last a lifetime.
To manage your social media campaign and content effectively requires having the right social management tool. Social Media management can be very time consuming and time is money. It is all about ROI! With our proprietary kwikpost management software, campaign measurement tools and dashboarding technologies, we enable you to truly track, measure and report on the ROI of your social marketing campaign efforts and programs – right down to traffic, actions, reviews, leads and sales sourced from social media!

Engage the Social Web
Connect with users on multiple social platforms from the comfort of one dashboard. Get your message out to Facebook, Twitter, and dozens of other communities with one click.

Interact with Customers
Receive and respond to comments, likes, mentions and other interactions from one place. With a centralized platform, your multiple social niches become one coherent community.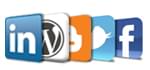 [subheading_3 class="mainpointlines"]Post in Multiple Networks[/subheading_3]Track campaigns and monitor your brand. Real time tracking allows you to evaluate what works and what doesn't, giving you instant flexability through meaningful feedback. Measure clicks, comments, mentions, sentiment and responses.
"Social Management Tool has allowed me to manage multiple clients on dozens of platforms, and it has given me useable feedback. I could never do this all on my own." "Some genuinely grand work on behalf of the owner of this website, dead outstanding subject matter."